Braintree Powers Charities and Nonprofits
Providing a clearer path to giving can help you acquire and retain more donors, increase donation revenue, and get closer to achieving your mission.
8%
Online charitable giving grew 8% year-over-year, compared to just 1% growth in overall charitable giving.1
1. 2016 Charitable Giving Report, published by Blackbaud Institute for Philanthropic Impact
Whitepaper: Donors Go Digital
The digital age presents nonprofits and charitable organizations with a wealth of opportunities. Find out how nonprofits and charities can win by tapping into the power of online payments.
Read the whitepaper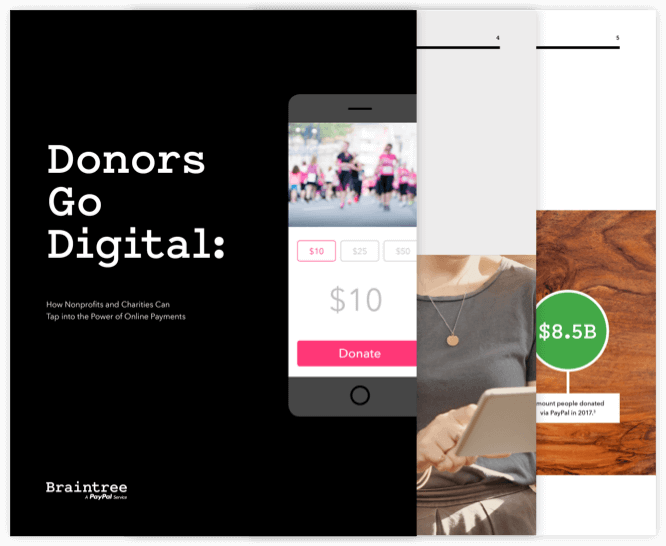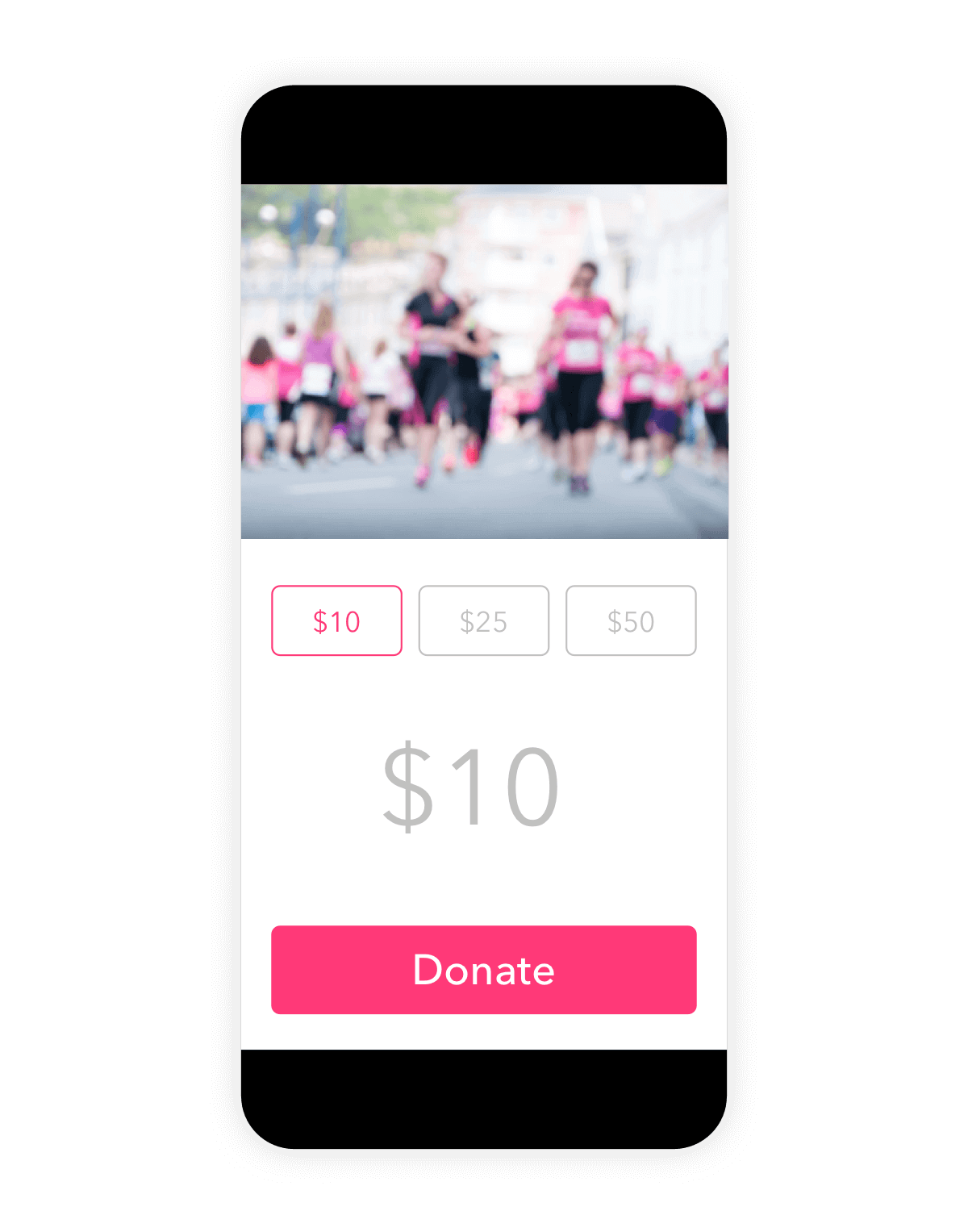 Do more good with a trusted payments partner
Braintree's end-to-end payments solutions and industry-leading tools can help you prevent fraud, streamline operations, and reach donors all over the world via the web and mobile.
Explore Braintree Direct
Our platform, your branding
Own the look and feel of your checkout, whether you use our sleek Drop-in UI or customize your own.
Explore checkout options
White-glove support
We have offices around the world to help ensure your questions are answered quickly, plus robust documentation to help you get the most out of Braintree features.
Learn more about white-glove support
Offer donors nearly any way to pay
Don't miss out on recurring donations
Store donors' payment information for seamless repeat giving, and use Account Updater to automatically update card details when numbers, expiration dates, or account status changes.
Boost fundraising with the power of PayPal
Last year alone, PayPal users gave $8.5 billion to charities.2 Get access to more than 375+ million PayPal accounts around the globe, and let them make a donation even easier with PayPal One Touch™.
Explore Braintree + PayPal
2. PayPal Users Give $8.5 Billion, published January 2018 by Chronicle of Philanthropy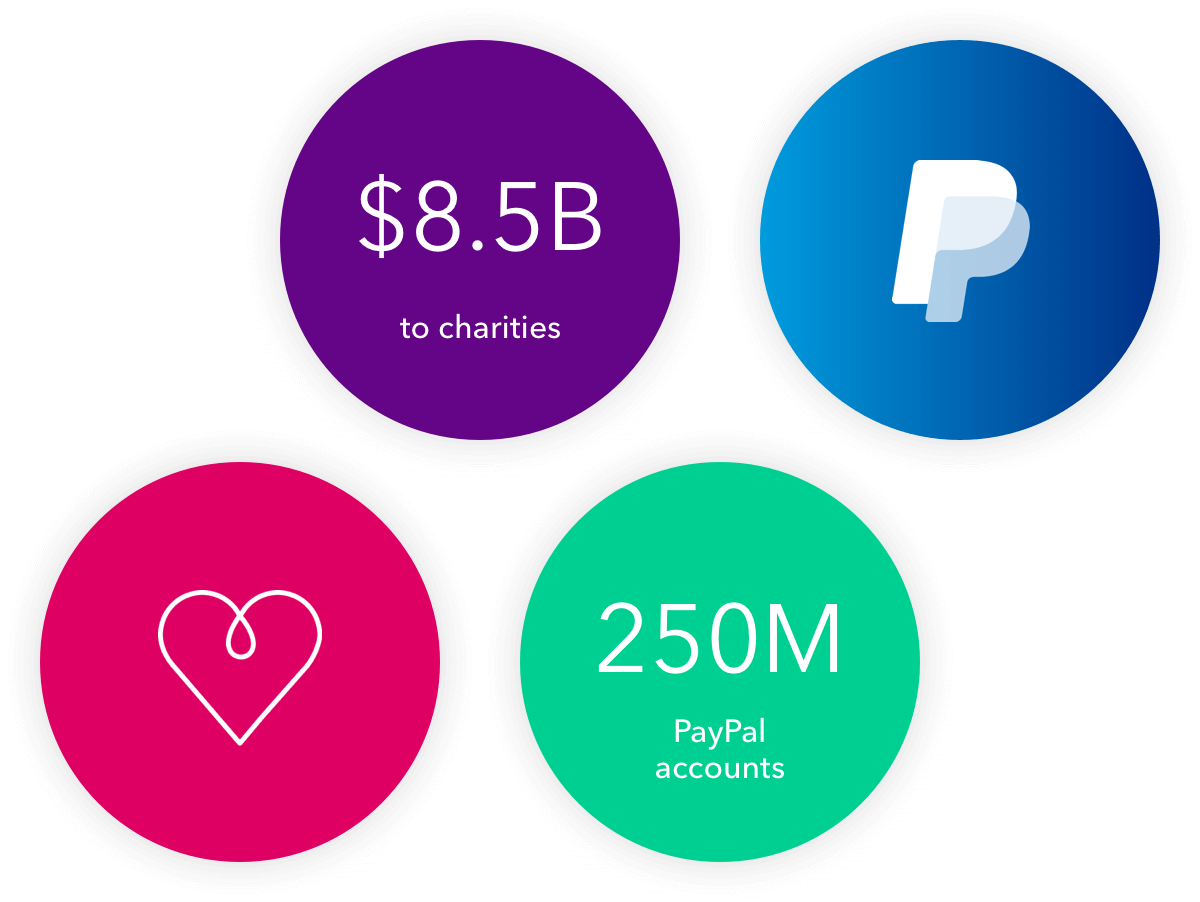 ---
Additional reading and viewing:
How Braintree can help charities and nonprofits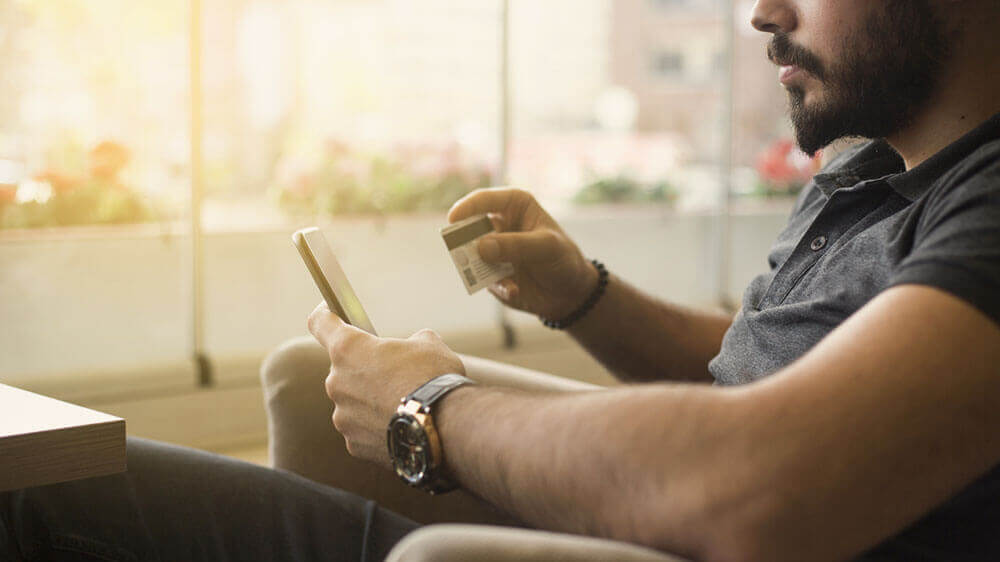 10 Things Charities And Nonprofits Should Know About How Online Giving Can Help Increase Their Reach And Revenue
Read article on Forbes.com
Photo by iStock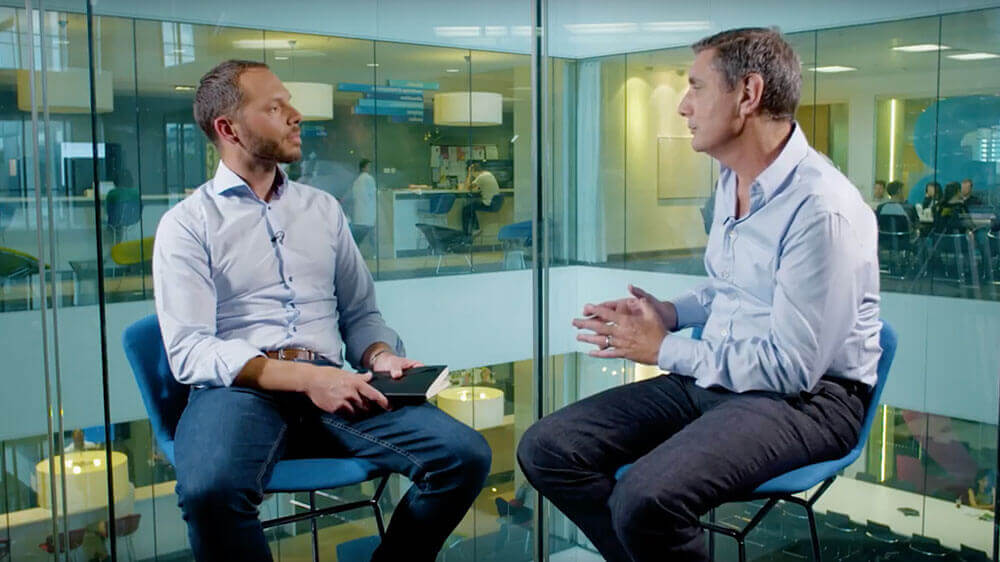 Why Payments Are a Serious Consideration for Comic Relief
Watch video
Ready to provide a clearer path to giving?
Tell us a little about yourself and a member of our Sales team will reach out to you shortly.