Resources
article
These 4 Ecommerce Strategies Are a Must to Help Build Trust
---
There may be no more vital goal for ecommerce companies than to build brand trust -- but in the face of increased data-security threats, and the ensuing consumer trepidation, that can be a challenge.
ThreatMetrix reports that online retailers faced a record number of security attacks in Q4 2017. With almost 193 million transactions rejected as fraudulent, that's an increase of 173% over the previous year.1
If merchants hope to alleviate their customers' concerns and ultimately increase their ecommerce sales, they need to show users that they're dedicated to protecting them -- and that means providing a better checkout process. The following four steps are a good start.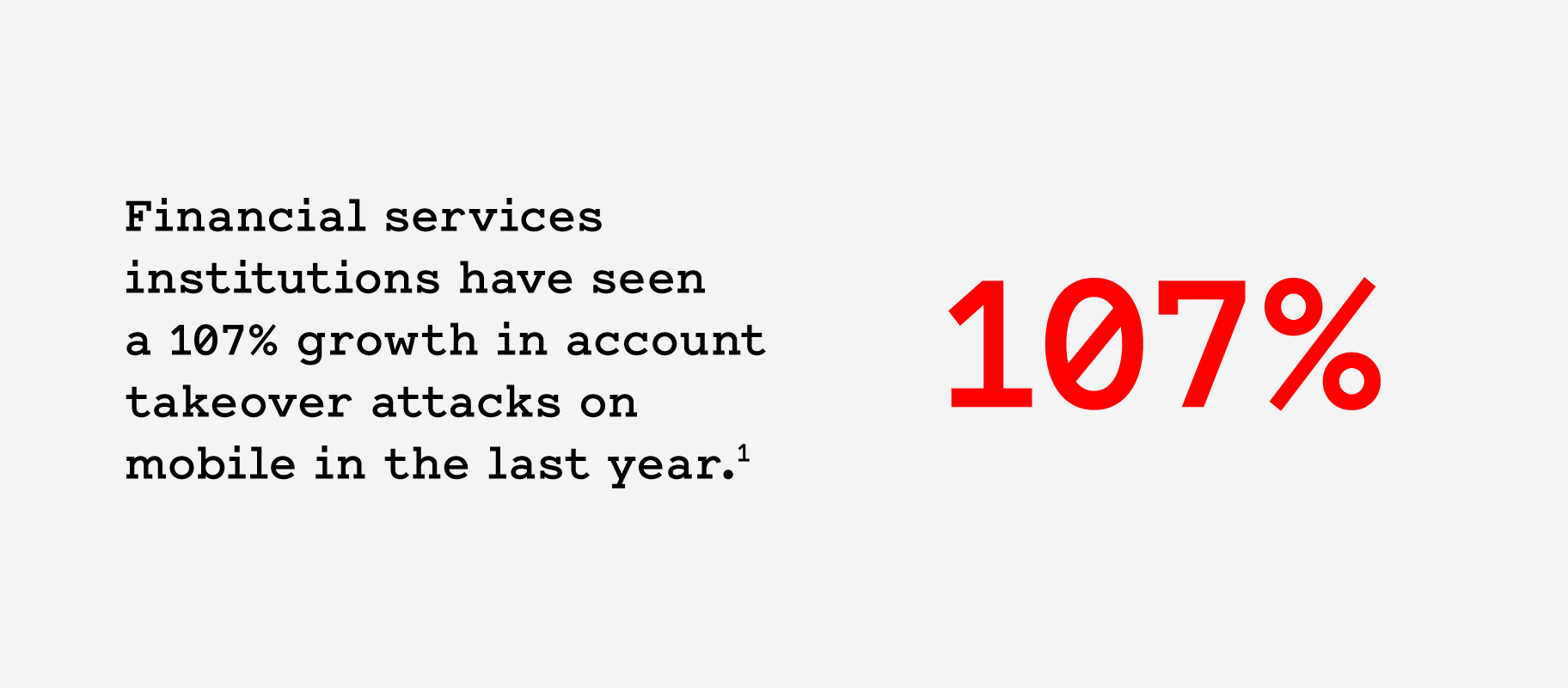 1. Provide trustworthy payments solutions
It's no wonder customers have their guard up when it comes to online shopping and data privacy. A global survey from the Centre for International Governance Innovation (CIGI) and Ipsos found that 55% of consumers are more concerned about their online privacy than they were a year ago, with 82% "a great deal or somewhat concerned" about cyber criminals.2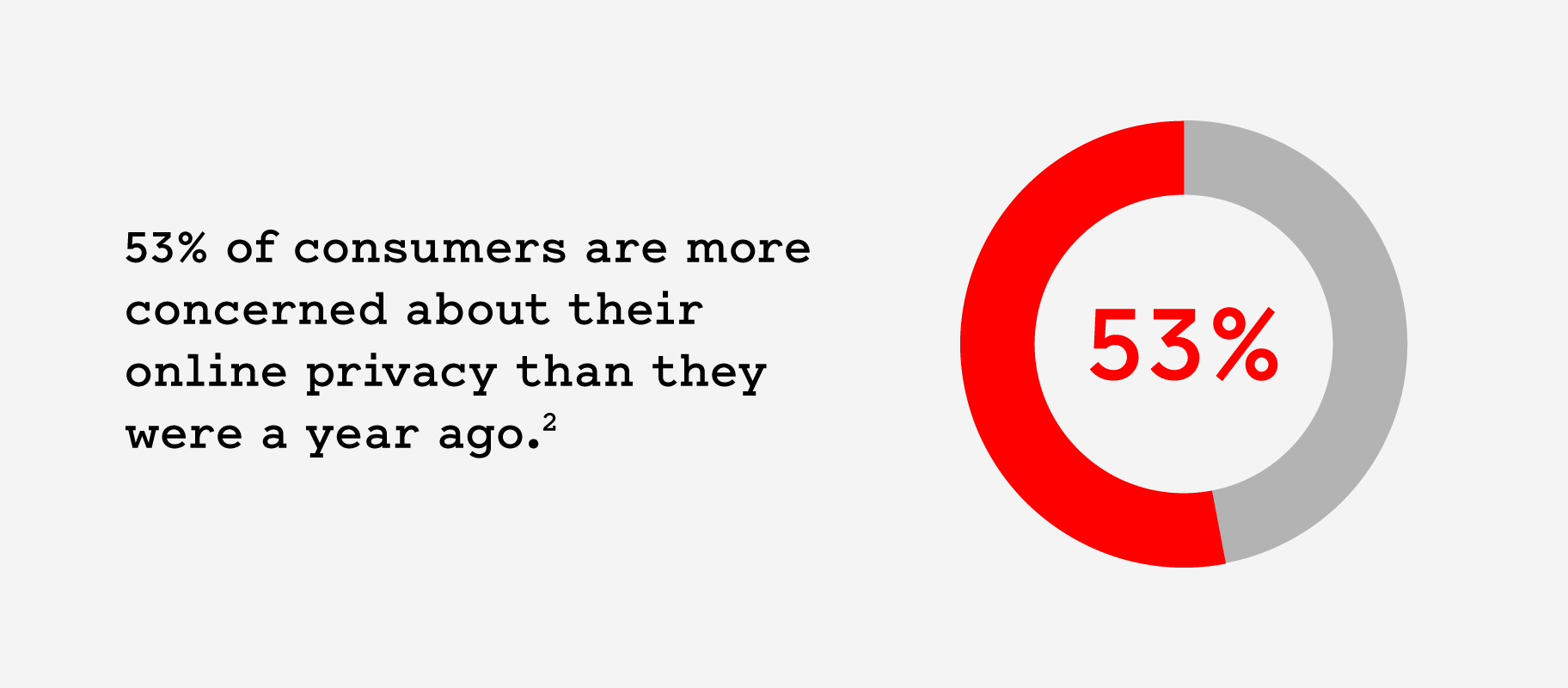 Among those who never shop online, close to 50% cited the fact that they don't trust ecommerce.3 "The lifeblood of the internet is trust, and when that is damaged, the consequences for the digital economy are nearly irreparable," Fen Osler Hampson, director of CIGI's Global Security & Politics program, said in regard to the study.4 To put it another way, gaining and retaining customers' trust is a fundamental part of ecommerce success.
One of the best ways to help build customer trust is by offering a payments solution that online shoppers are comfortable with. A familiar and reliable method of payment can mitigate anxiety about completing transactions online. According to a report published by Landor last year, consumers in the US consider PayPal to be more trustworthy than traditional financial brands like Capital One, Chase, Bank of America, and Wells Fargo.5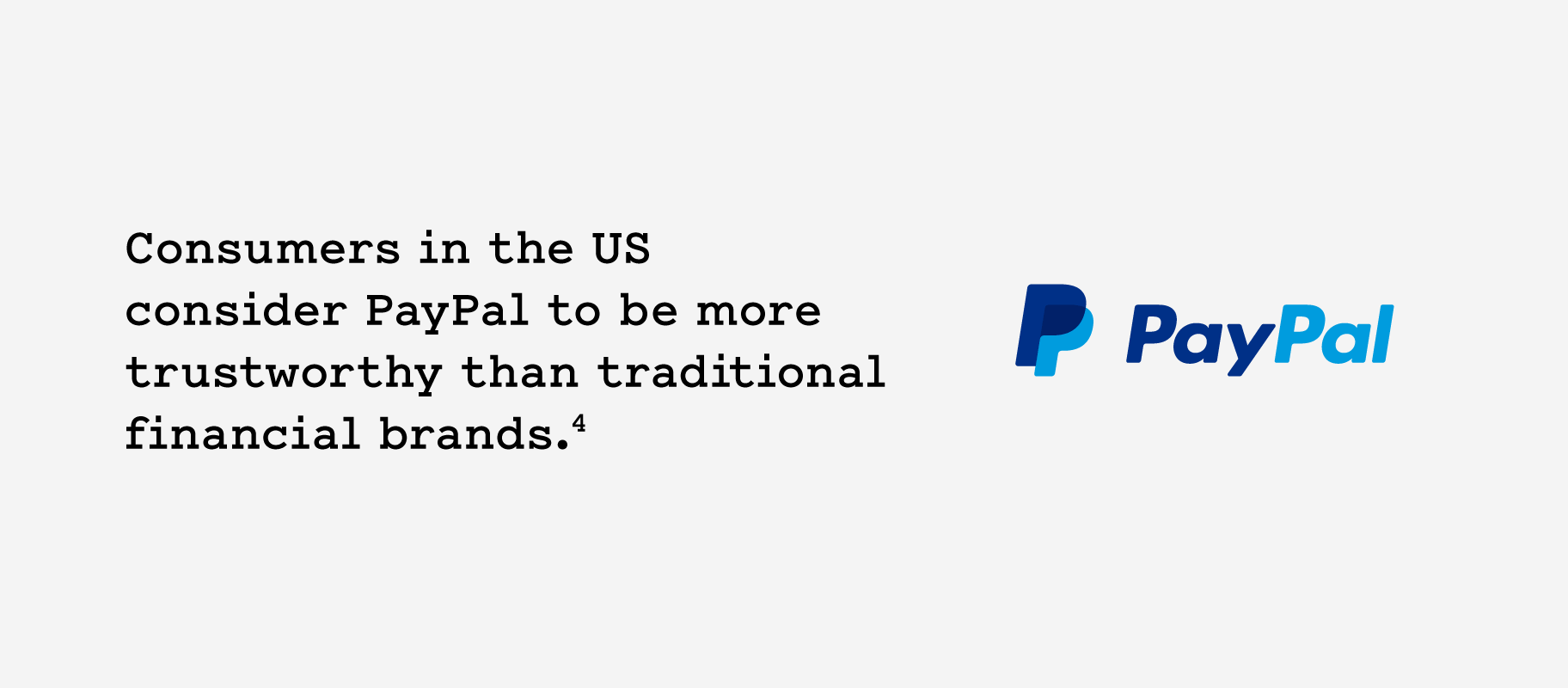 As the only payments provider with a two-sided network that allows merchants to offer the most popular payment methods -- including PayPal globally and Venmo in the US -- in a single integration, Braintree can help you streamline your checkout process and increase conversion rates. What's more, providing the ability to make purchases using PayPal can help brands capitalize on existing brand trust, which can translate into more return visits and sales.
2. Implement AVS and CVV
Another strategy for defending yourself against cybercrime is applying basic fraud tools to your checkout form. AVS (Address Verification System) rules verify that cardholder address information lines up with what the card-issuing bank has on file, while CVV (Card Verification Value) validates the verification number on Visa, Mastercard, Discover, and Amex cards. Both can help safeguard your company against declines and fraudulent transactions.
If your customers are US-based, Braintree recommends requiring AVS information for every credit card transaction to collect as much card data as possible, and collecting CVV information on first transactions, which are prone to declines. If a customer enters their address information incorrectly, it could confuse the system and result in a false rejection.
Keep in mind that many banks approve transactions that don't match the information they have on file exactly. Using both AVS and CVV help provide protection for your customers and brand while, on the front end, the customer still gets an experience that's quick, easy, and friction-free.
3. Leverage 3D Secure
Merchants that do business in Europe or the Asia-Pacific region, on the other hand, should consider enabling 3D Secure. In addition to applying an extra layer of security, 3D Secure streamlines the checkout process by allowing the cardholder to set up a password with their card-issuing bank.
For consumers, this method of processing cards represents a shield against fraudulent transaction attacks. When merchants ask users to confirm their identity through a unique password, fraudsters can't easily make unauthorized purchases with stolen cards. An added perk of this approach is that merchants can potentially shift the chargeback liability from their business to the customer's bank should a fraudulent transaction still occur. Since many card-issuing banks outside the US won't process debit cards without 3D Secure, it can be vital to your checkout strategy for this customer segment.
4. Go global
If you sell to customers across borders, you've got another means by which to build trust in your brand. Offering multiple presentment currency options -- Braintree provides up to 130+ depending on the merchant's country -- in an already-secure checkout can create a more convenient shopping experience for customers worldwide.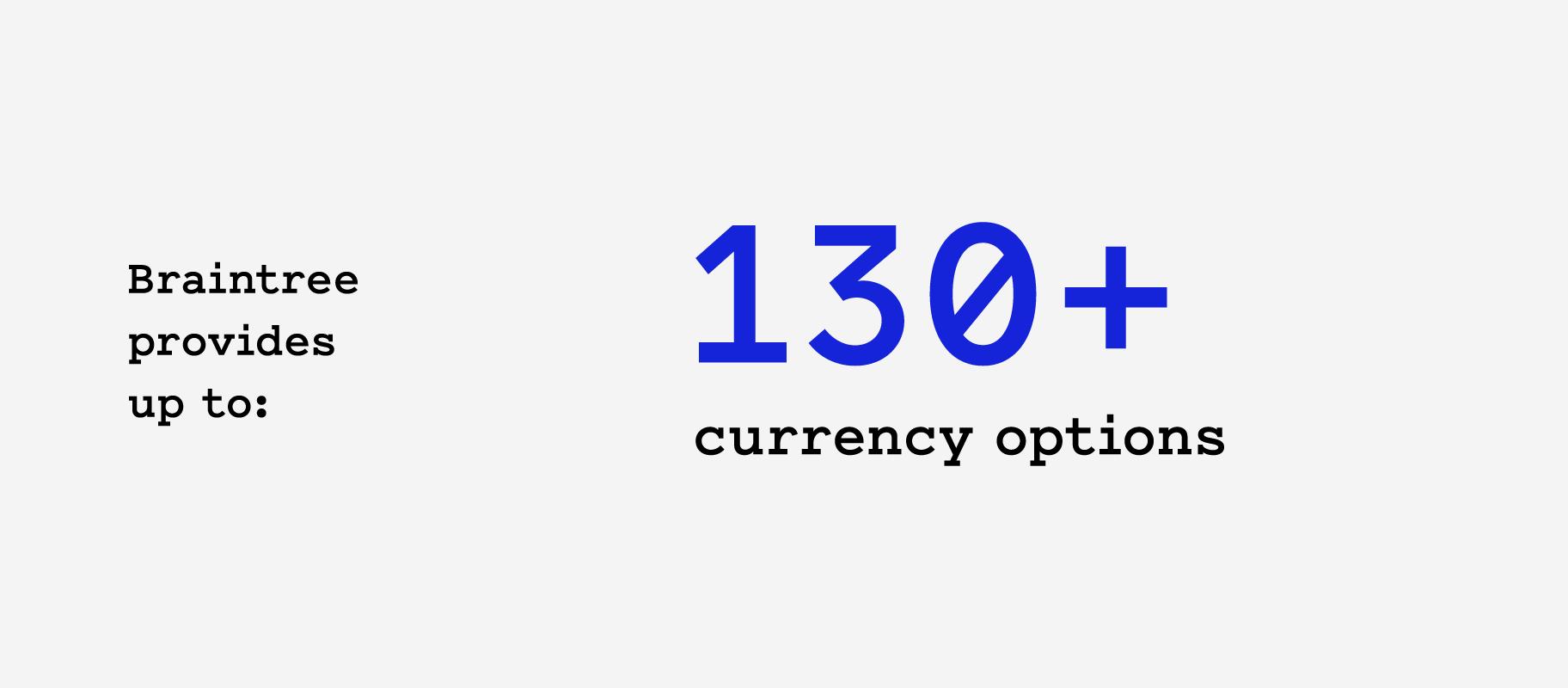 CIGI and Ipsos report that 77% of online global citizens buy goods and services online between once a month and more than five times a month, while 57% expect to use a mobile payment system on their smartphone this year.6 Establishing a trustful relationship with global customers that spans devices stands to help produce more revenue in the long term.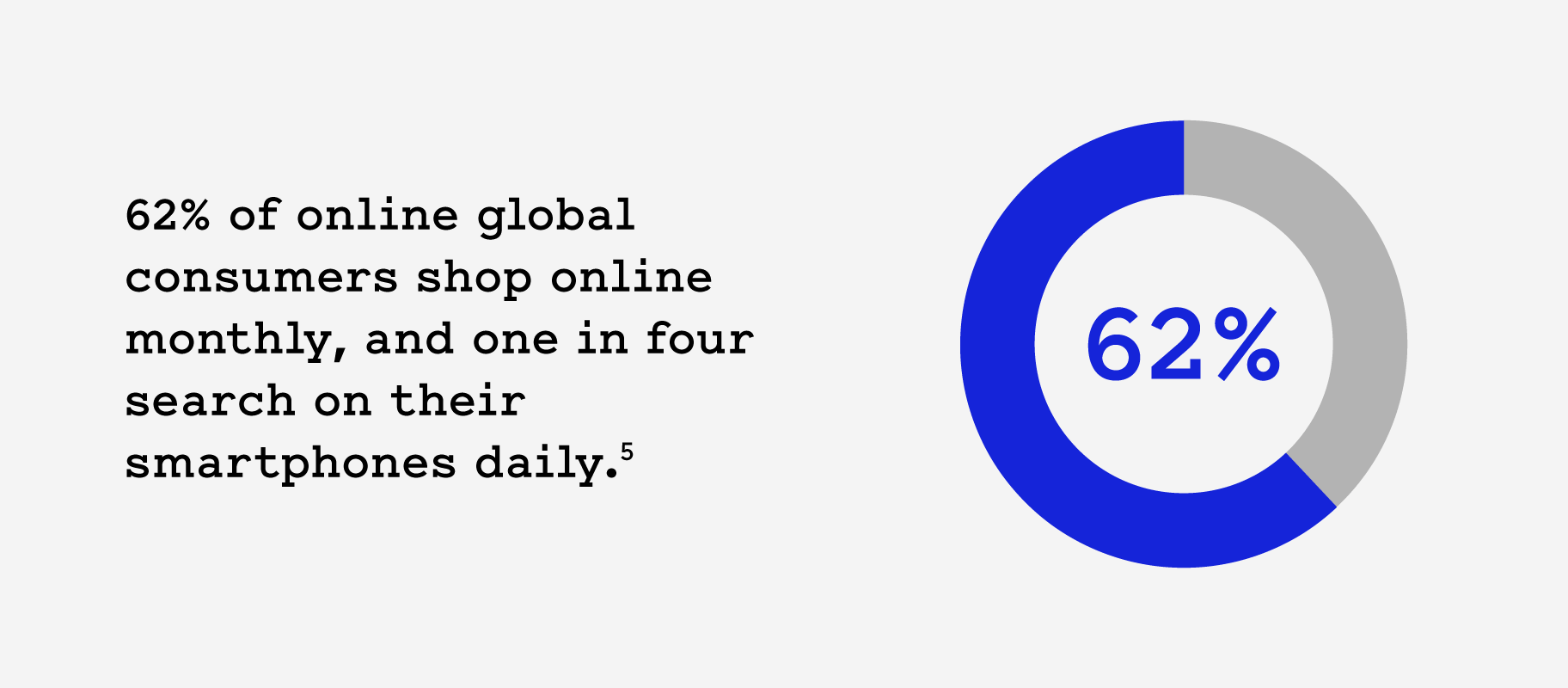 There's more to gaining customer trust than simply building a strong brand. To understand consumers' ecommerce needs, safeguard them against fraudulent transactions, and provide a friction-free checkout, a seamless and secure payments solution is a must. The business benefits are well worth making the change.
Want to learn more about how Braintree can help you build trust and give your customers a seamless, secure checkout experience?
Read the full whitepaper
1. From "Q4 2017 Cybercrime Report," published February 8, 2018 by ThreatMetrix.
2. From "2017 CIGI-Ipsos Global Survey on Internet Security and Trust," published 2017 by Centre for International Governance Innovation (CIGI) and Ipsos.
3. IBID
4. From "Consumers' Lack of Trust Online Is Hurting Ecommerce Growth," published April 25, 2017 by PYMNTS.com.
5. From "Landor Pulse: PayPal Leads as Most Trusted Financial Services Brand," published November 8, 2017 by Landor.
6. From "2017 CIGI-Ipsos Global Survey on Internet Security and Trust," published 2017 by Centre for International Governance Innovation (CIGI) and Ipsos.
Sign up for our newsletter.