As a marketer at Braintree, thick in the ever-evolving fintech rat race, I see our developers constantly looking ahead -- the next release, the platform maintenance, the feature update, the big product launch. Their hunger to create, evolve, and deliver beautiful commerce experiences is insatiable and taxing, and oftentimes it's the everyday moments which encourage them to take pause that end up meaning the most.
That's why we decided to say a little "thanks" and celebrate the developer community in San Francisco with a simple gesture of gratitude that only they could decode.
Over the course of two days, we collaborated with four coffee shops around town that keep our developer community well-caffeinated: Workshop Cafe, Palio Cafe, Galvanize Cafe, and Caffe Bianco, to offer them free coffee and muffins...with a twist.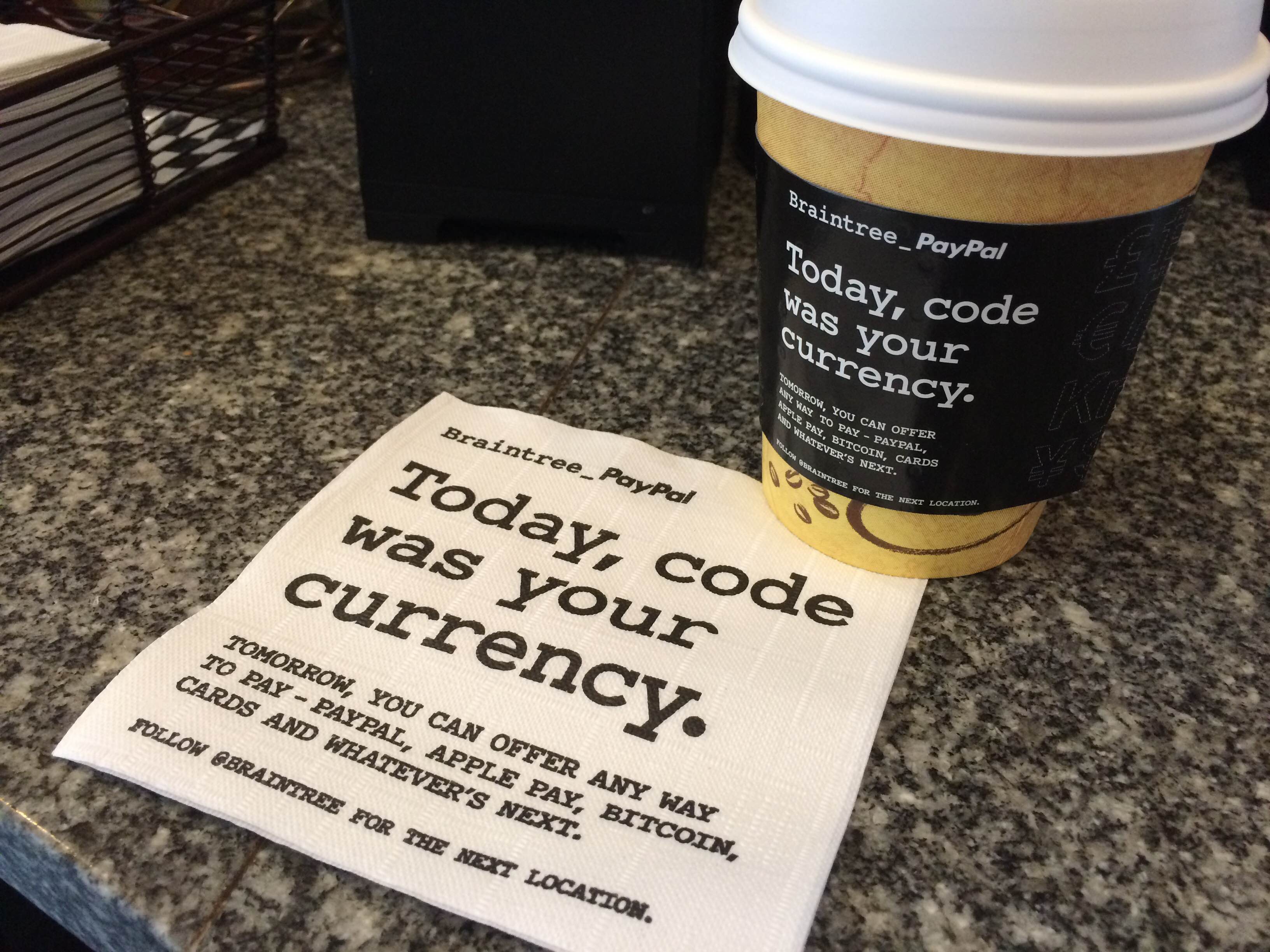 Here's how it worked.
Every cafe displayed a uniquely crafted message, written in code, inviting all developers who could read it to enjoy a coffee and a bite to eat on us.
You get it, you got it -- simple as that.