In my previous post, Visa Claims Resolution: What Merchants Need to Know, I discussed upcoming changes to the Visa dispute handling process as stipulated by the Visa Rules. As a reminder, the two new workflows that disputes can fall into are:
Allocation: Fraud- and Authorization-related disputes

Collaboration: Processing Errors and Customer Disputes-related disputes
Here's a breakdown of the new reason code categories and some color around Visa's compelling evidence requirements.
These are the new reason code categories implemented by Visa: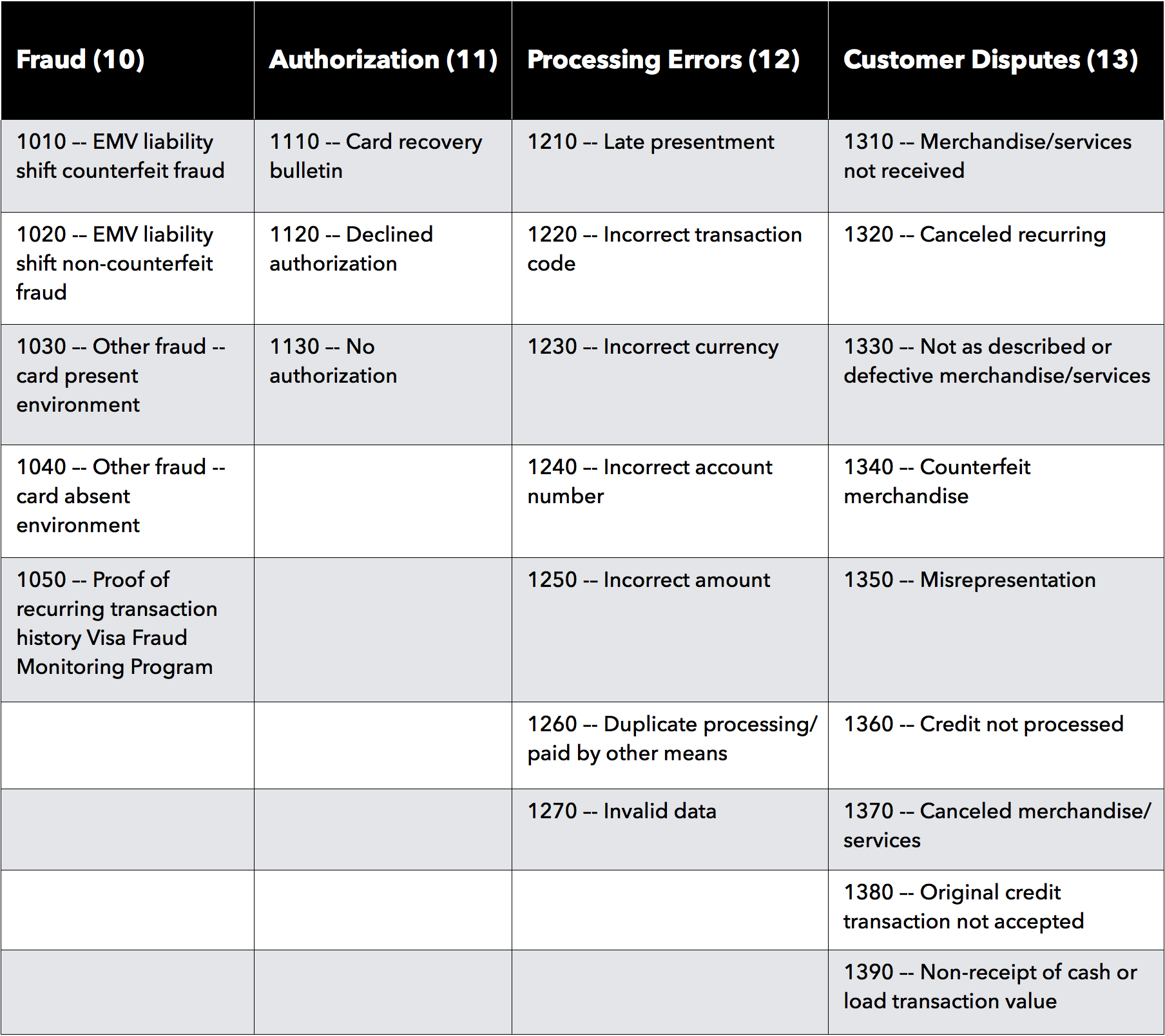 With the new workflows in place, merchants will be required to provide "compelling evidence," as outlined in the Visa Rules. If a merchant does not submit the required pieces of compelling evidence, it is unlikely that Visa will rule in the merchant's favor.
The following two reason codes require compelling evidence:
Fraud/card absent environment (1040)

Merchandise/services not received (1310)
If a dispute falls into one of these categories, the Braintree Control Panel will automatically make the compelling evidence options available to you.
You must submit at least one of the following for these types of disputes: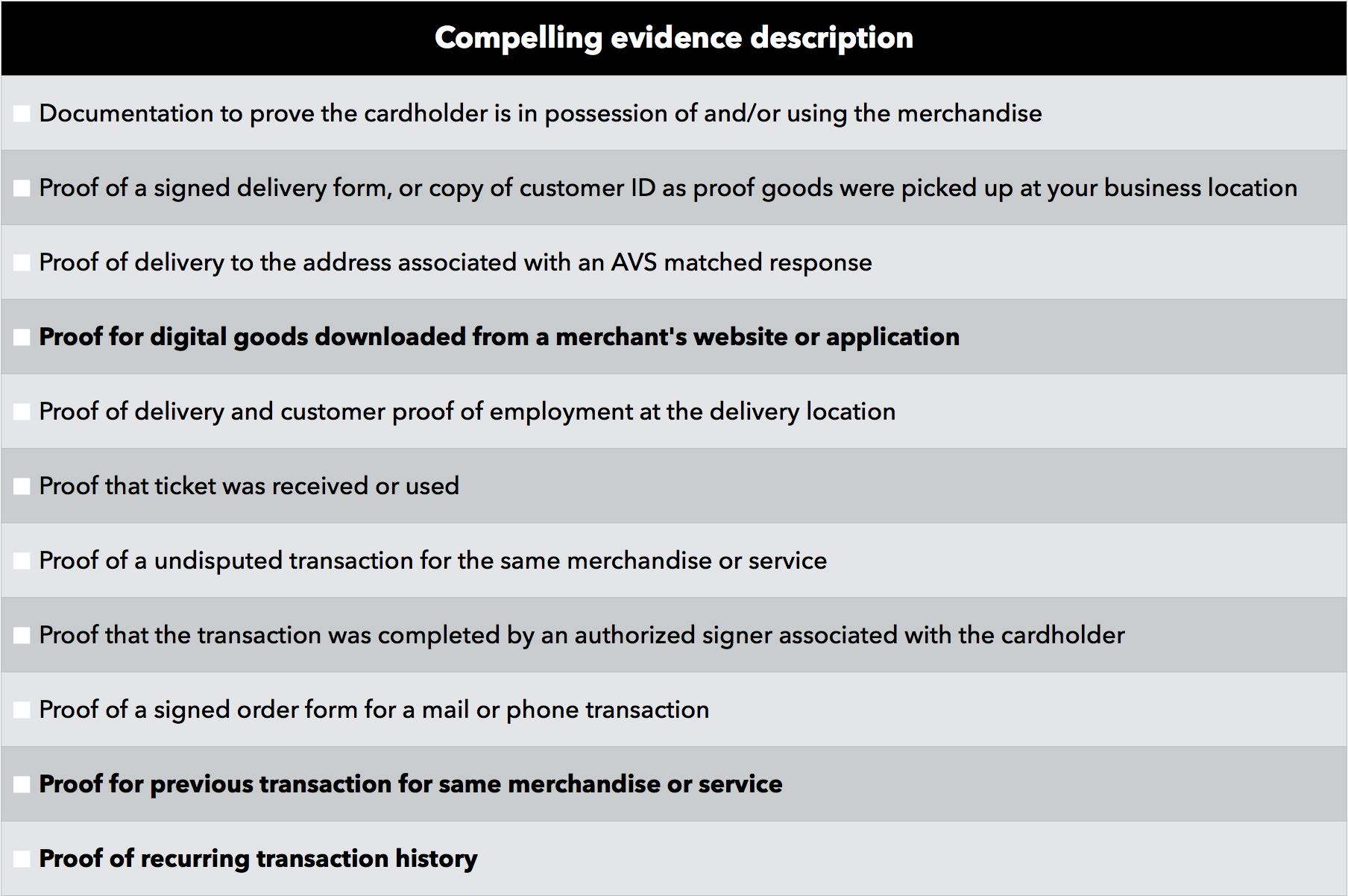 If you choose to provide any of the three types of compelling evidence highlighted above in bold, each will require explicit evidence be submitted. Here's a breakdown of these evidence requirements: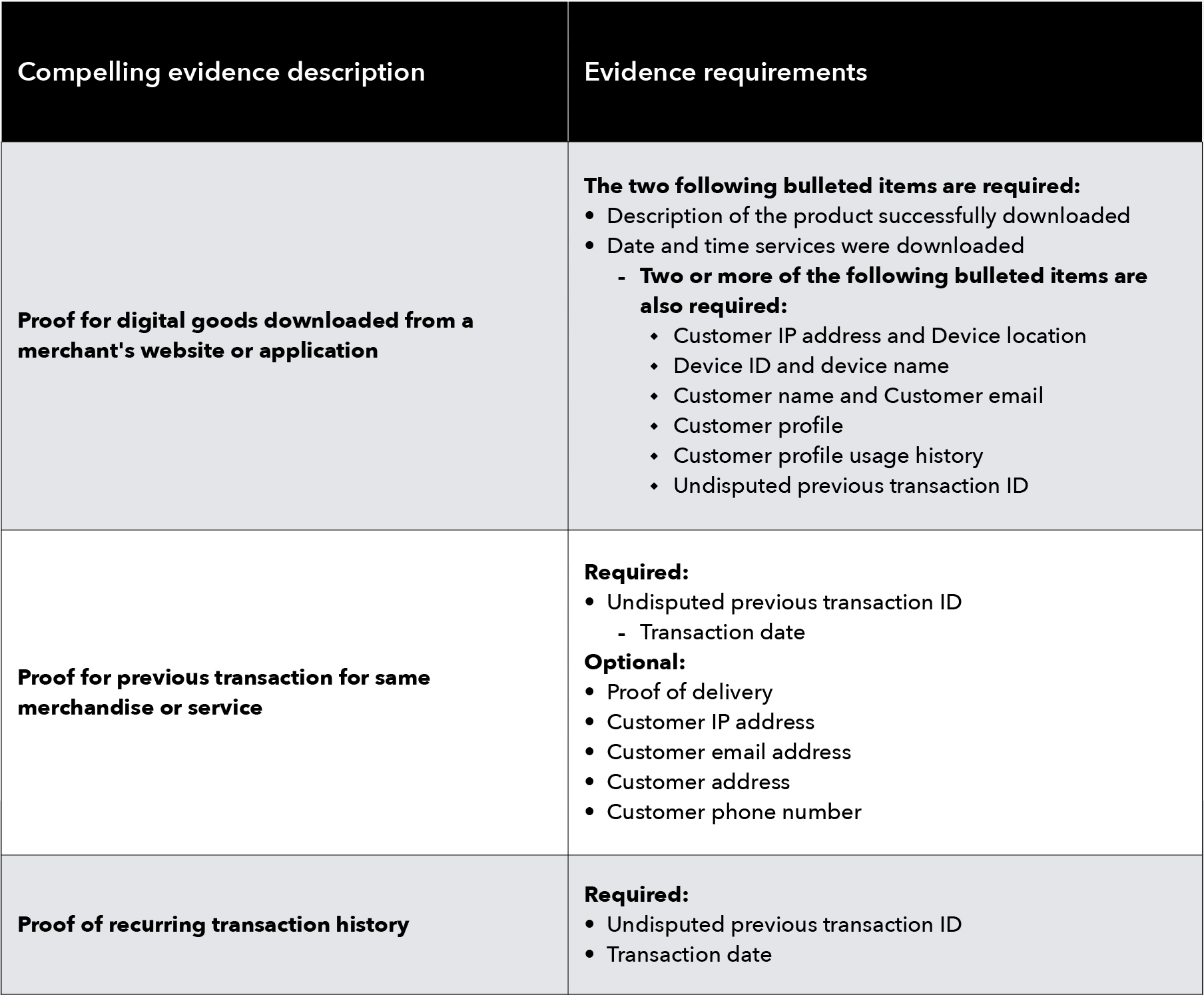 Merchants have the option to provide more than one piece of evidence when combating disputes. It is recommended that merchants collect as much compelling evidence as possible in these cases.
Evidence recommendations for other common dispute reason codes:*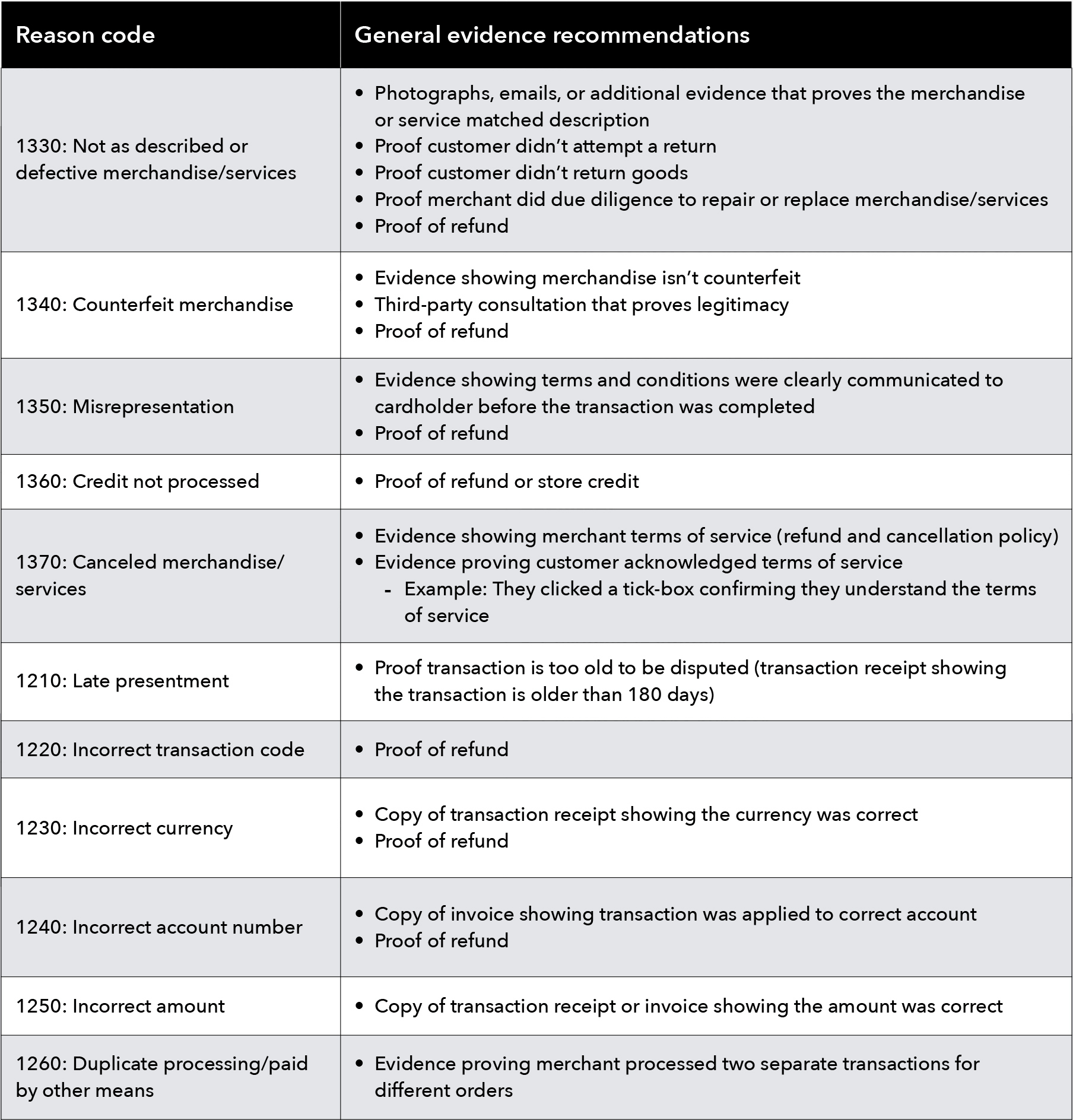 Along with changes to the dispute flow, there will also be more stringent timelines. Please keep in mind the due date of your disputes, as no late or additional submissions will be accepted by Visa.
As always, Braintree is here to help with any questions you may have in regards to these changes. Please reach out to disputes@braintreepayments.com for any disputes-related questions.
*Evidence provided in response to any dispute is in the sole discretion of the merchant.