Today we hear from guest blogger Allen Darnell, CTO of Silvercar, the Austin, Texas startup revolutionizing the way we think about the rental car experience.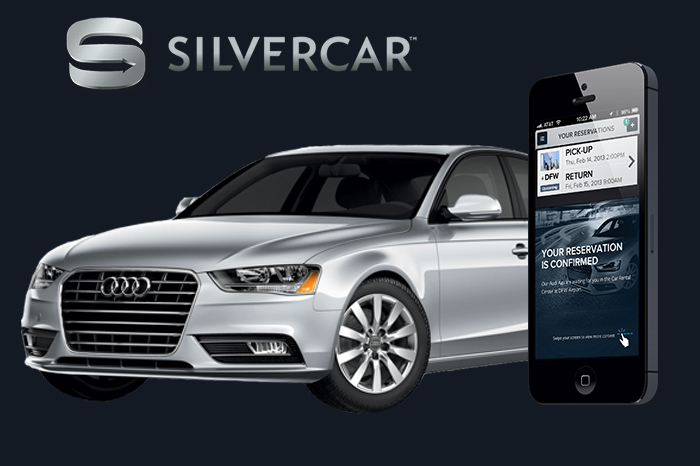 Airport rental car sucks. Ask anyone who's traveled to share a rental car horror story and they have ten. It's an industry that hasn't seen innovation in nearly 30 years (when Enterprise put rental offices into neighborhoods). The system has been broken for quite some time; we at Silvercar saw an opportunity to completely reinvent how people experience car rentals and jumped on it.
It's easy to say something is broken -- but coming up with the right answer to fix it is hard work. Before we bought any cars or wrote a single line of code, we documented in detail the entire customer journey. From how you learn about Silvercar, through driving the car, to after the rental ends and you tell someone about the experience on social media or at the dinner table. We knew very quickly that the underpinning of our success was how we would use technology to create a seamless customer journey. We started by building software -- and our entire company -- around making the ideal experience happen, every time. By focusing on serving the needs of the connected traveler, we made the whole process capable from a smartphone, even down to unlocking the car and driving it off the lot.
In developing the mobile app, there was one component we knew we'd need help with -- payments. We're letting someone borrow a $40,000 car without charging their credit card for that full amount -- that's a pretty significant liability. The entire system had to be tied together: the customer reserves the car with the Silvercar smartphone app, the app scans the car, checks payment and authorizes the customer's card, then unlocks the car. We needed a way to handle an authorization with our mobile app that would unlock an Audi A4 and let the customer drive off the lot without even having to interact with an associate.
With these needs in mind, we evaluated all of the players in the payment space, and Braintree was the most aligned with early-stage, developer-focused companies like us. Everything they did matched up with the ethos of what we were trying to do: simplicity, ease of use and reliability, all while enabling the Silvercar experience. A perfect match for us.
We're currently offering Silvercars in five airports (SFO, LAX, AUS, DFW and DAL). We judge our success by what our customers are saying -- they're asking us daily when we'll be available in additional airports, so we're working feverishly to meet the demand. With Braintree on board, we're confident that our service is seamless and customers are happy, so we can focus on growing and opening in more locations.