Sunday's big game was an experience that benefitted heavily from the on-demand economy built here in Silicon Valley -- an economy defined by individuals, where most goods and services are a few taps away from being at your door, instantly, via mobile. Morning to night, fans were able to use their phones to curate their own special game day with just the swipe of a finger -- making your experience as convenient, quick, and seamless as could be.
Whether you were only watching for the commercials (did you catch PayPal's spot?) and needed some snacks, pronto, or ordered tickets day-of, Braintree powered payments for many of most the popular apps this weekend.
So, just how "on-demand" was the big game experience? We put together a fun infographic to show how fans took advantage of our merchants' apps and planned some awesome adventures without missing a single play.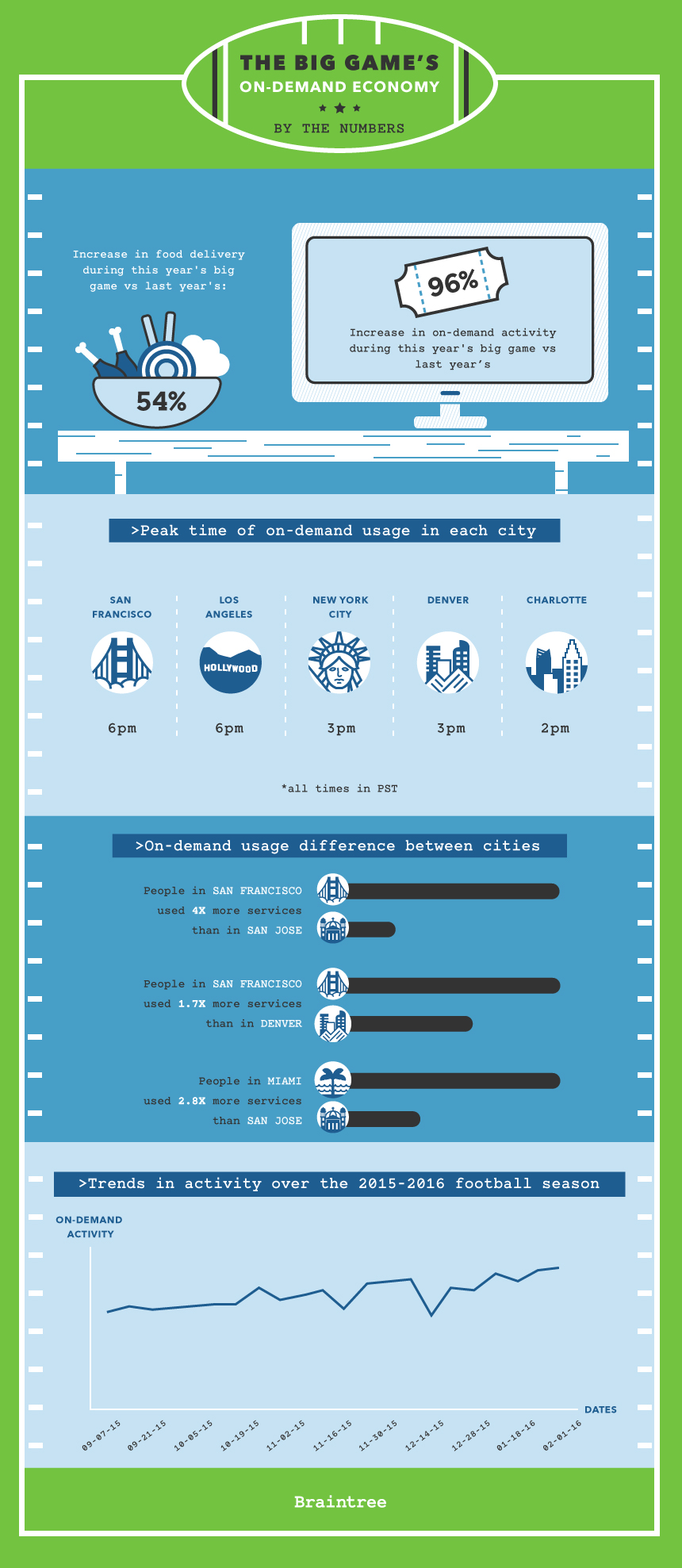 Based on transaction activity occurring between September 1, 2015 and February 7, 2016 in Pacific Standard Time from on-demand websites and payment applications that use Braintree's payment services.
--Copyright PayPal, Inc. 2016.
Braintree is always committed to delivering seamless and robust commerce experiences for merchants worldwide. As a part of PayPal, we are helping redefine money by facilitating the digitization of payments for our mobile merchants. This year, we are especially proud to have supported many of them as they powered pre- and post-game activities for America's biggest sporting event.