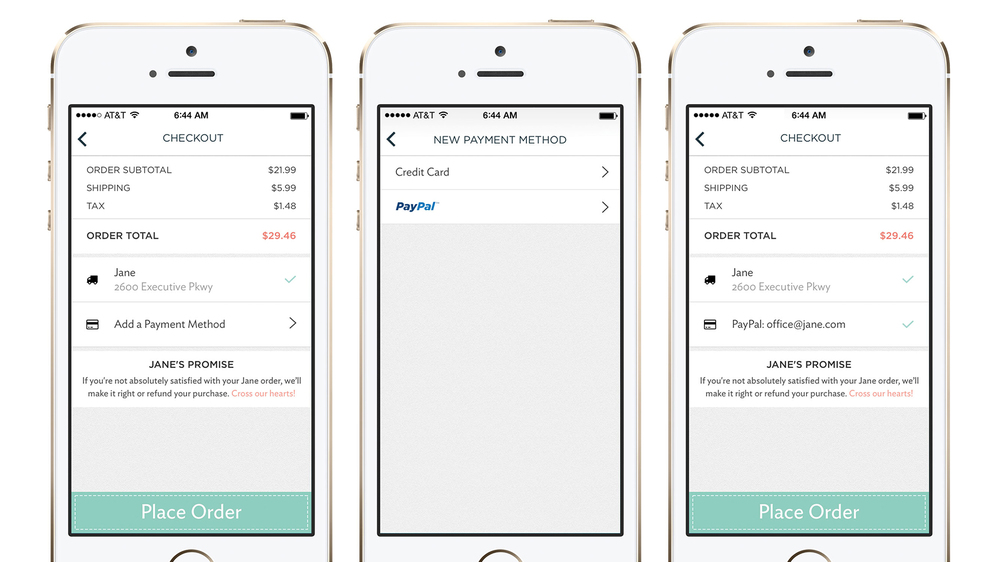 At Braintree, we bet big on mobile from day one. We started with the premise that mobile would quickly become the primary computing device for consumers, enabling seamless, context-driven experiences. So we built a flexible payments platform with the goal of igniting mobile innovation by giving developers a place to build new commerce experiences. Disruptors -- regardless of size or industry -- began building on the Braintree platform to offer their customers magical buying experiences, like one touch checkout. Fast forward to today and it's no longer just the early adopters who realize mobile is the future.

As mobile commerce continues to evolve and the industry begins to re-wire, we went back to the drawing board and rethought everything for mobile so our customers -- from established innovators to fast-growing startups -- can focus on building and scaling. Today, we're releasing the Braintree v.zero SDK, the new foundation for accepting payments with Braintree. It enables slick buying experiences, offers customizable drop-in UI features across platforms, and for the first time enables Pay with PayPal. And though we're offering so much more in our new v.zero SDK -- we've made it even easier to integrate. With the new Braintree v.zero SDK, developers can set up payments and be up and running within 15 minutes (or less), while maintaining full control of their user experience. Built with the future of payments in mind, the Braintree v.zero SDK features:
Pay with PayPal: With the Braintree v.zero SDK, merchants can accept payments through PayPal without needing to do a separate integration. Developers can now seamlessly tap into PayPal's base of over 148 million active customers, giving them the opportunity to scale their businesses with just a few lines of code. People can pay with PayPal either on a one-time basis, or store their PayPal credentials for easy pre-approved future payments, without leaving the merchant's site. When we joined the PayPal family earlier this year, we said that we'd continue our mission to make it extremely simple to access the most sophisticated payment tools, including PayPal. This is the first example of that with much more to come!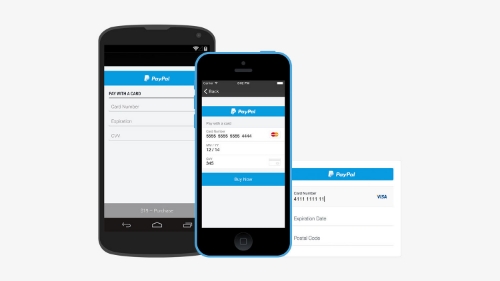 Fully optimized Drop-in UI: Many of our early-stage startup developers have asked for a super easy way to integrate a checkout solution that can have them up and running and ready to accept payments without investing hours on an integration or sacrificing control of their customers' experiences -- the Braintree v.zero SDK makes this possible. For more sophisticated commerce sites and apps, the Braintree v.zero SDK is flexible enough to be completely customizable. This allows merchants to grow, scale and fully control the user experience.
Engineered for the future: For startups and developers, innovation and change is constant. So we've built the Braintree v.zero SDK to stand the test of time - any future feature updates will be simple to add so businesses always have easy access to the best-in-class platform and latest features.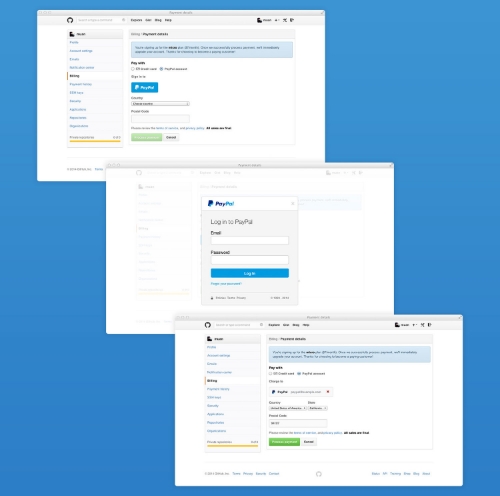 Customers including GitHub, Jane.com, ParkWhiz and Chargify are among those that are already using different aspects of the integration to fit their needs and even drive business. Jane.com, for example, is already seeing 11 percent of their volume coming from PayPal.* Others like Twilio plan to integrate in the coming weeks. Tim Clem, Product Director at GitHub, said, "GitHub has been using Braintree to process credit card payments since we launched in 2008, and the new APIs supporting PayPal fit seamlessly into our existing billing system. Thanks to the Braintree integration, it's easy for us to offer PayPal as a payment option to the more than six million developers who use GitHub already, and to reach new users who prefer to use PayPal."

We're excited to get the Braintree v.zero SDK in your hands -- beginning today in the U.S and we'll soon be rolling it out to the other countries we serve. As always, we hope that by letting Braintree handle the payments, developers can focus on disrupting the status quo, pushing more boundaries and building even more delightful experiences for their customers.

To find out more about the specifics of the integration, check out the Braintrust blog. And be sure to tell us what you think of the Braintree v.zero SDK.
*Stat provided by Jane.com