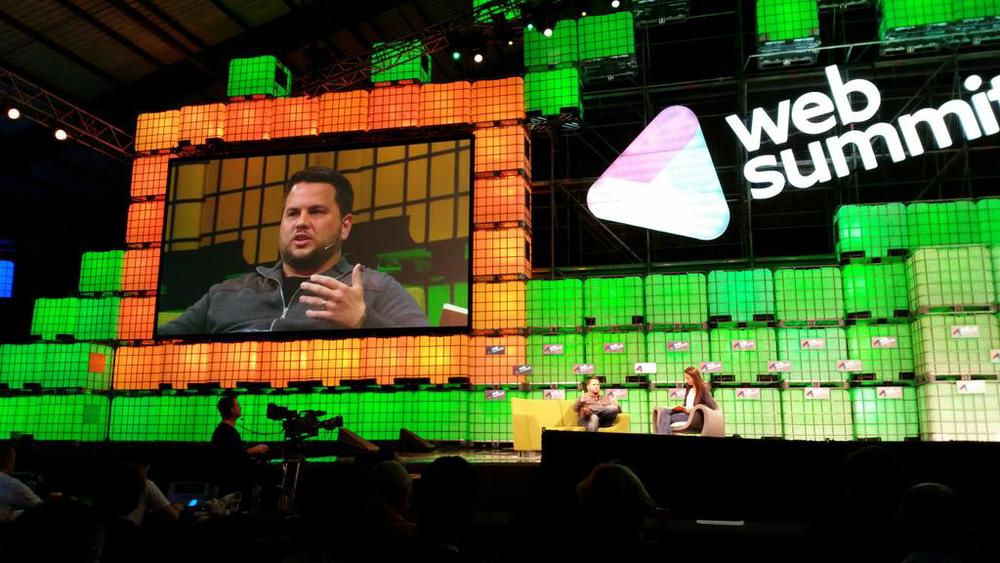 This week we are at The Web Summit in Dublin, Ireland, celebrating startups, developers, and innovation. In an effort to help developers get their businesses off the ground as quickly as possible, we announced that on November 12, we're rolling out a new, instant sign-up flow for Europe-based businesses, making it easier than it has ever been to get a business up and running online. With this new sign-up flow, we're also welcoming European merchants new to Braintree with the first $50,000 USD-equivalent in their local currency, free of fees.
Soon, European merchants that integrate with Braintree's v.zero SDK can start accepting payments immediately with just an email address, company URL, and short business description - that's it! Once integrated with the v.zero SDK -- which takes less than 10 minutes -- merchants will get instant access to accept credit cards, debit cards, and PayPal (now localized for more than 40 Braintree markets). This also allows merchants access to PayPal's 157 million global active customers, a customizable drop in checkout form, foreign currency acceptance, and soon, One Touch™ mobile payments with PayPal, the fastest and most secure way to pay on a mobile device across Android and iOS.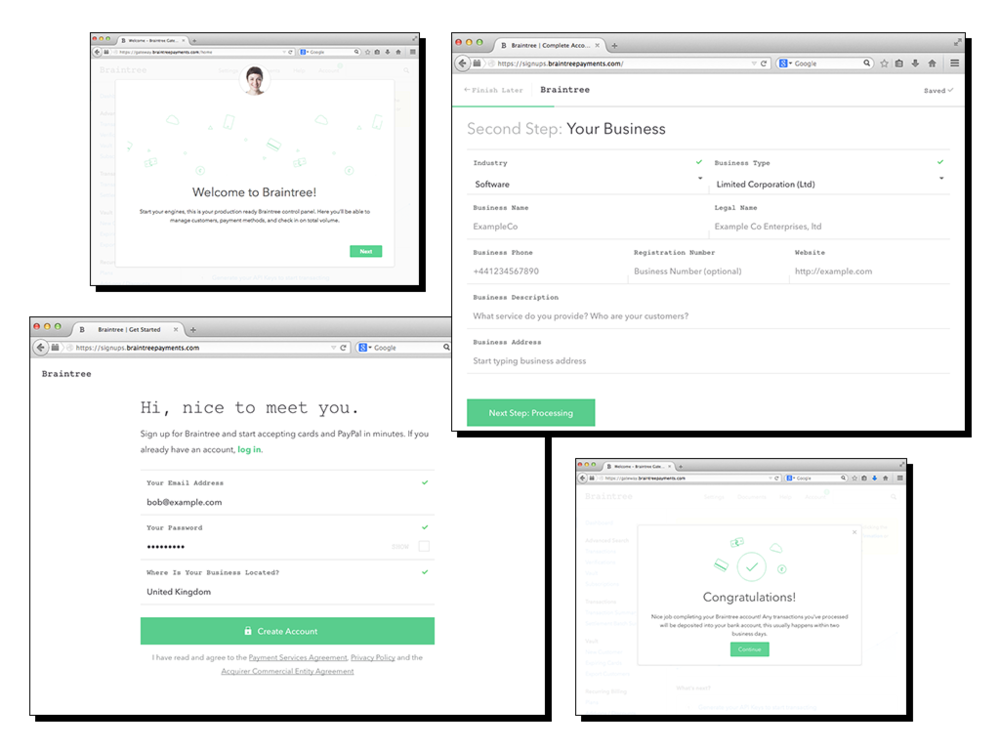 The Web Summit also marks the one year anniversary of Startup Blueprint, our program that provides global mentorship and support for the startup community. We're proud of the work we've done with some amazing European startups and developers including: CleanAgents, Powtoon, The Ocean Cleanup and uBiome. Each startup accepted into the program receives mentorship and white glove support from our Startup Advisors, all of whom have started their own business or worked at early stage startups. As part of this program, startups enjoy PayPal free transaction volume up to $1.5 million USD and Braintree free transaction volume up to $100,000 USD. Braintree's a startup too, so we know how hard it can be to get up and running. We're here to support you from your first dollar to your billionth, and beyond.
We're also happy to share that we recently rolled out our Start Tank program to the UK. Through Start Tank, we give developers and startups access to executives, advisors and investors, an office space to work from, all the benefits of our Startup Blueprint program and more. We're always looking to give back to the startup community, out of which we've seen innovations that have changed the way we live.
But we know startups aren't all just about work. At Southland earlier this year, we saw first hand how well developers could drop a beat at our PitchHop Ignition competition, and we're knee deep in hosting our second PitchHop contest at The Web Summit. We encourage you to participate, and John Lunn and I are looking forward to sitting down with the winners.
We can't wait to see what new startups come out of The Web Summit!