This past Saturday Braintree returned to the field of battle to defend our title at the 2nd Braintree dodgeball tournament. We had a great turn out with teams from local Chicago companies: 8th Light, Groupon, grubHub, Perkspot, Signal, Trunk Club, Vibes and VOKAL. Our resident, semi-professional dodgeball player/coach/official, Seth, got us started off with the Do's and Don'ts of the sport.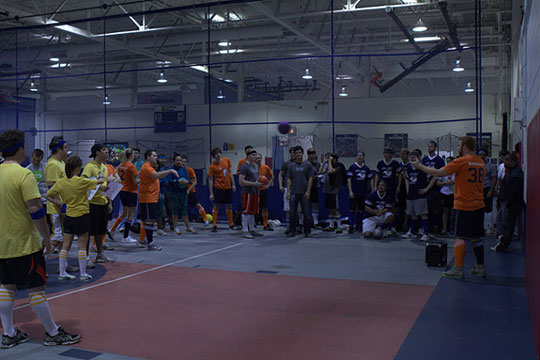 Things heated up quickly in the opening round robin portion of the tournament. All teams faced off in fast-moving, 5 minute games where opponents were able to practice their strategies and size up their opponents. Some teams were back for revenge, while others were brand new to the tournament. However, all of the teams were impressively prepared, some having practiced for weeks in advance. The energy was high!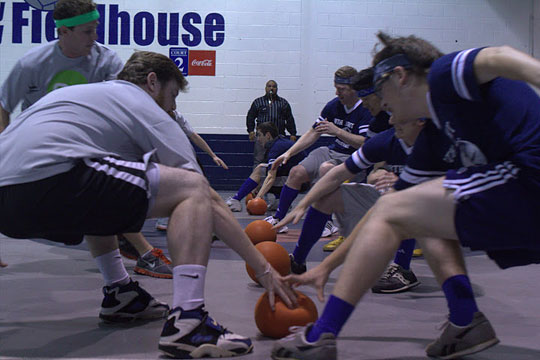 The competition was fierce and so were the uniforms...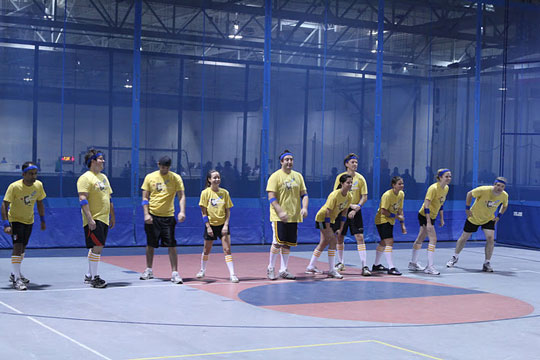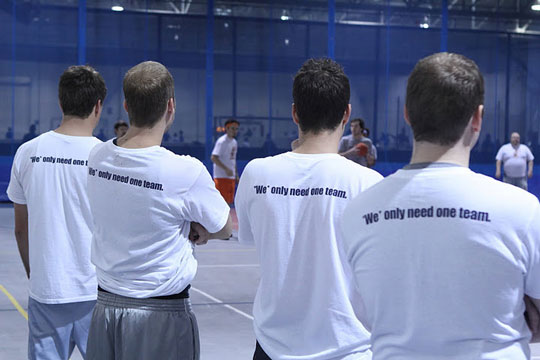 Trunk Club brought their A-game as only true stylists could; taking the top honors for best uniforms.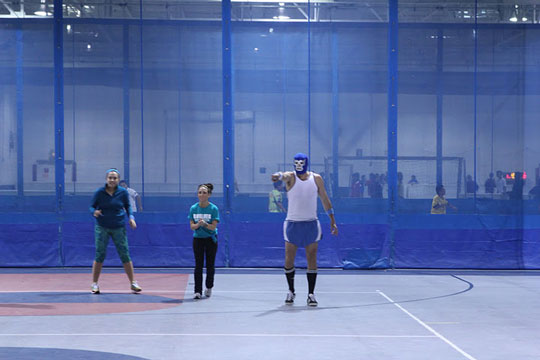 After the round robin opener, VOKAL was the clear front runner, having compiled a killer record of 7W-1L. Braintree was not far behind at 6W-2L, barely claiming the 2nd place seat with their win over Vibes who followed closely in 3rd position. However, nobody (Nate Silver, Billy Beane, Vegas odds makers) could have predicted the unbelievable upset round that came next. Groupon (ranked 6th), 8th Light (ranked 7th...oddly enough) and Signal (ranked 8th) all knocked out the top three seeds in the very first round. The ball now belonged to the Cinderellas.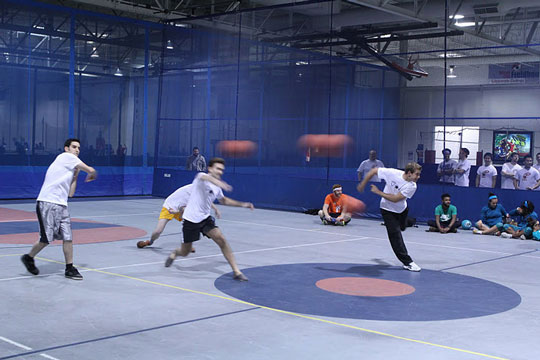 As the dust finally settled, after 11 grueling games, Groupon had beaten grubHub in harrowing overtime match and claimed their well-earned title as tournament champions. This win not only got them a four foot trophy (that's right, 48" of showcase bling), and of course supreme bragging rights, but also the opportunity to donate $1,000 to the entrepreneur of their choice through Kiva.org. Congratulations to Groupon!
Post-tournament data collection (i.e. Pizza & Beer) have conclusively proven that everyone had a great time. Thanks to everyone who attended and/or participated!
Since the event, revenge-minded non-Grouponites have already been demanding details for the next tournament. Stay tuned as we'll be announcing the details soon...