So much has changed in a year.
Last year, we chatted about what we wish we knew when we were 20. We were in our office on Canal Street and there was a panel of around 6 with about 30 people in the audience. We had pizza. We had drinks. The discussion was open and honest.
Although Chicago has a hell of a scene when it comes to meetups, we wanted to build on our tradition of facilitating sincere conversations across multiple disciplines.
This year we have 9 interns in our Chicago office and we aimed to put together a thoughtful panel discussion that went beyond the click-baity articles that plague the internet. We wanted a meaningful discussion that exceeded those articles for new-to-the-job-market hopefuls -- articles that tell folks which magic words "always land you the job" or compile a list of things you're doing that mean you're "doing it wrong." They're broad. They're not helpful. And they're not based on personal experience.
This year we're in our new space in the Merchandise Mart; we upped our food game from pizza to pastoral cheese, Garrett's popcorn, and even tiny, chicago-themed cupcakes. With over 100 RSVPs and a panel from companies around Chicago, the evening began with networking over finger foods which eventually lead to a panel discussion moderated by the oh-so-generous and smart Brenna Berman, CIO of City of Chicago.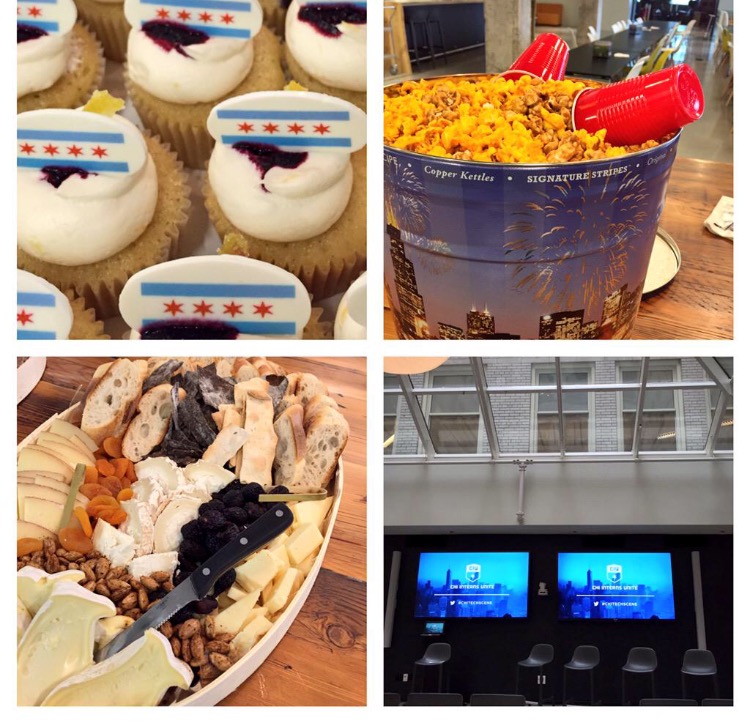 So what's the big deal about the Chicago technology scene? What was the sum of the discussion?
There was the inevitable everyone-should-learn-to-code sentiment that lead to plenty of discussion about life outside of work. There was praise for the lakefront, the music and arts, the sports scene, and food.
Because everyone loves food.
But what turns out is truly great about Chicago is that outside of the tech industry there's just so much going on. There's an entire economic ecosystem built on technology, but also one built on blue-collar industries, and hospitality, and arts, and sports. The Chicago tech community is proud to be part of the entire scene. We revel in the diversity of people to meet and places to go. Chicago is a city that works, and works in a lot of different ways. And although the technology community here isn't as big as Silicon Valley, it's a community which sits atop an entire ecosystem of innovation and culture with a down-to-earth midwestern sensibility. And that sensibility is what was on display on Wednesday. We felt lucky to have such lovely company for an evening.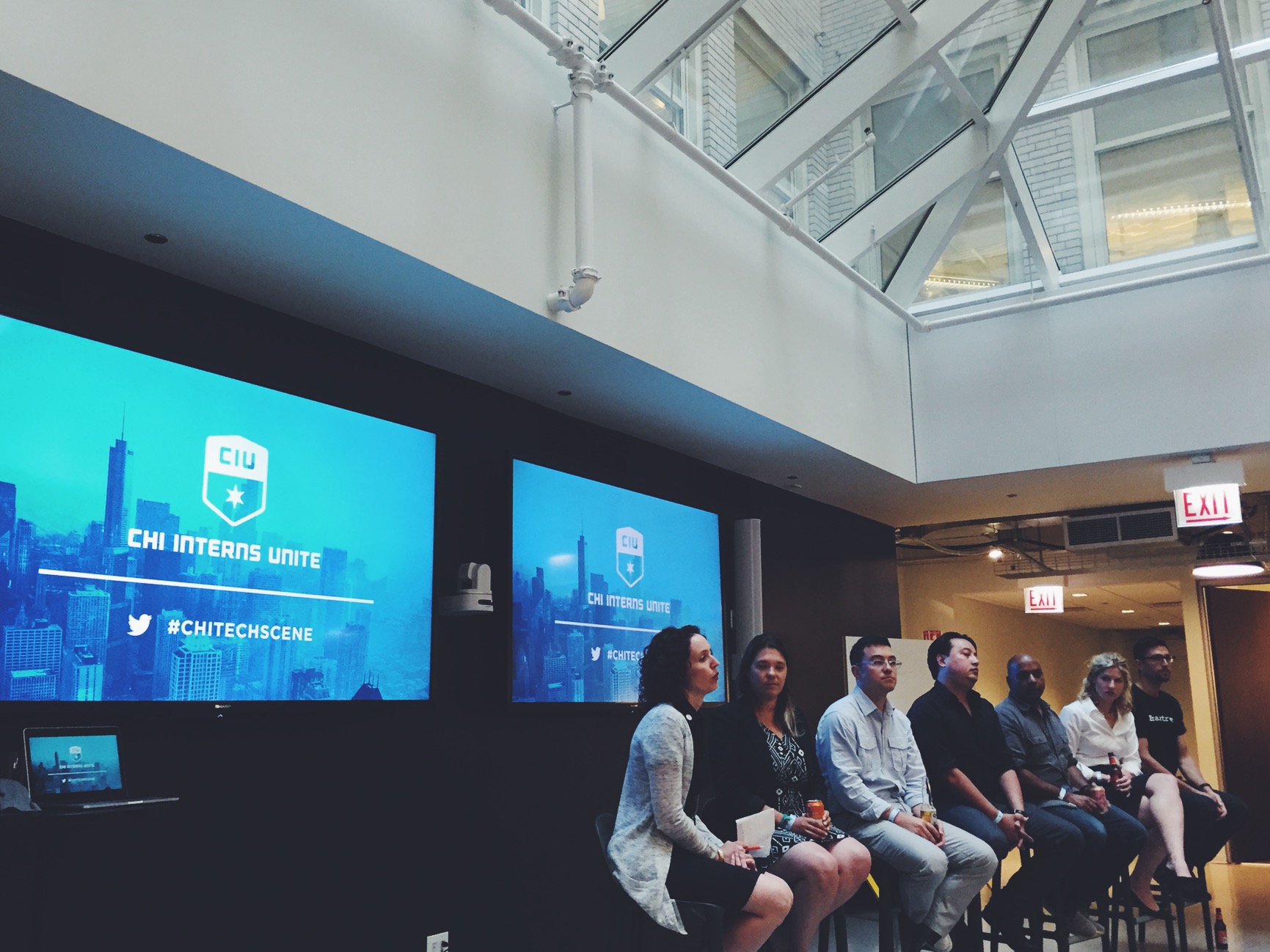 Special thanks to the panel: Rachel Clark, Robert Hatta, Talha Basit, Chris McDonald, Erika Warren, Shinji Kuwayama, and Brenna Berman.