BETA
Braintree Auth
Availability:
All countries/regions Braintree supports
Enable your merchants to connect a Braintree account to your platform, and receive permission to take action on their behalf.
Your app or service
Merchants connect with your platform
Access merchant data in the Braintree Vault
Provide your services and insights to merchants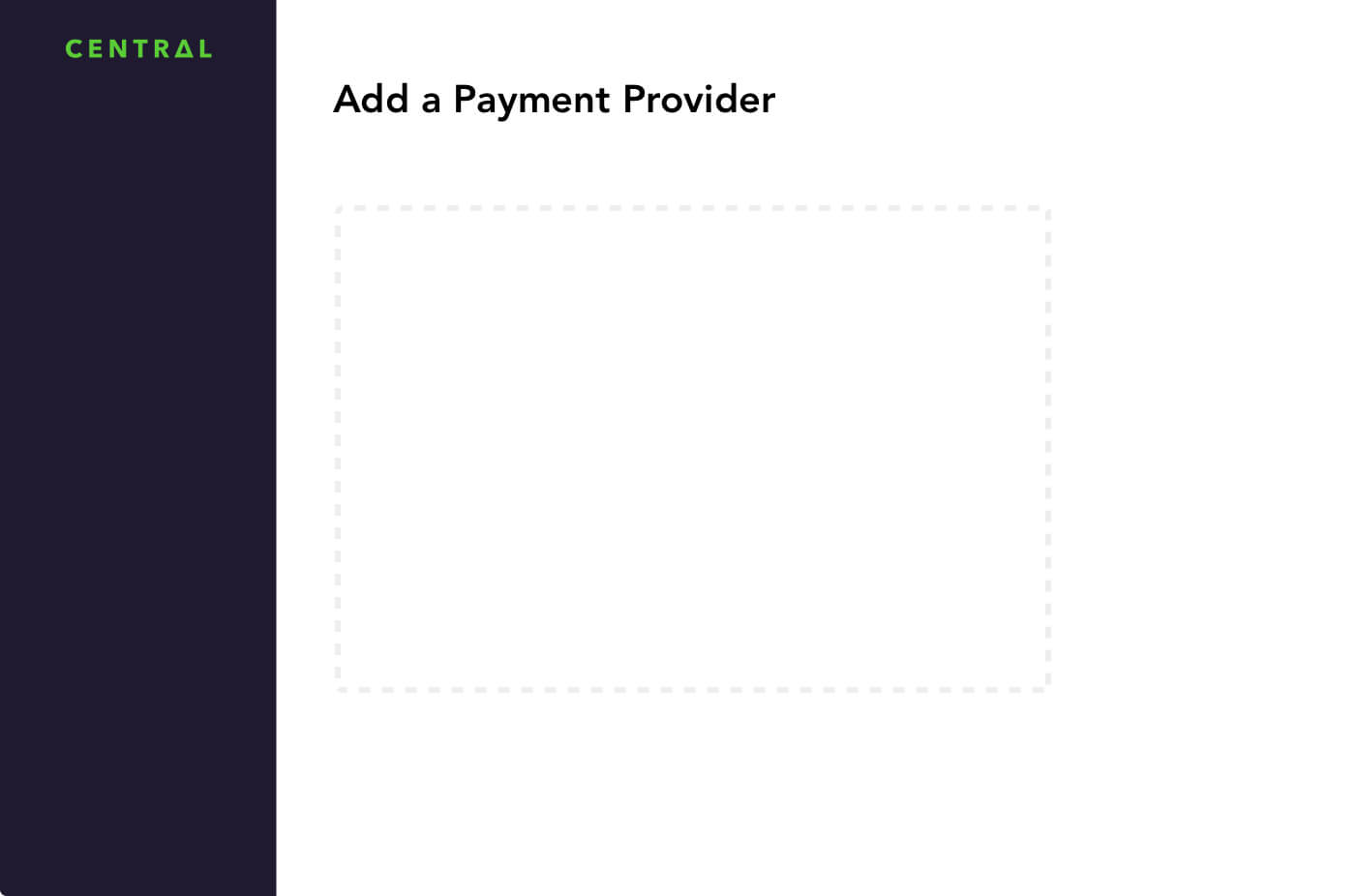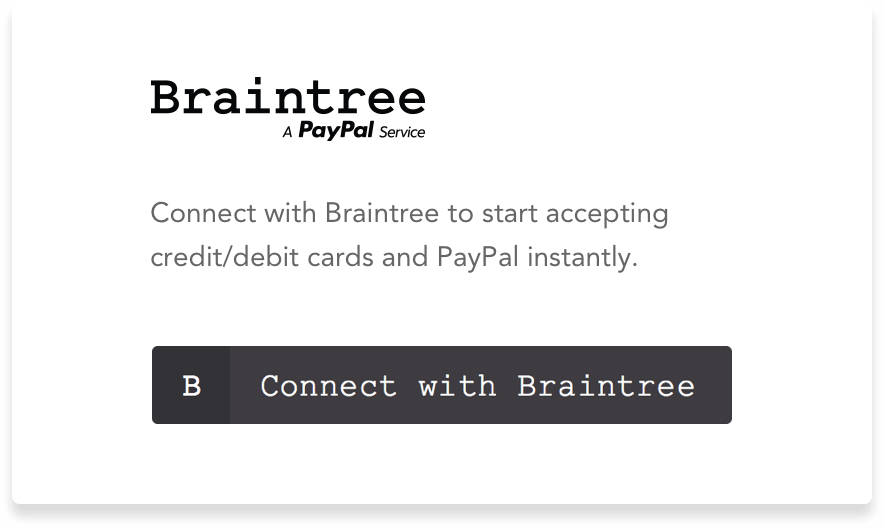 Establish connections
Braintree Auth enables merchant service providers to connect with Braintree merchants and take authorized actions on their behalf.
If you are a provider of services such as invoicing, analytics, or recurring billing, your customers can easily connect their Braintree merchant account to your platform.
Provide authorization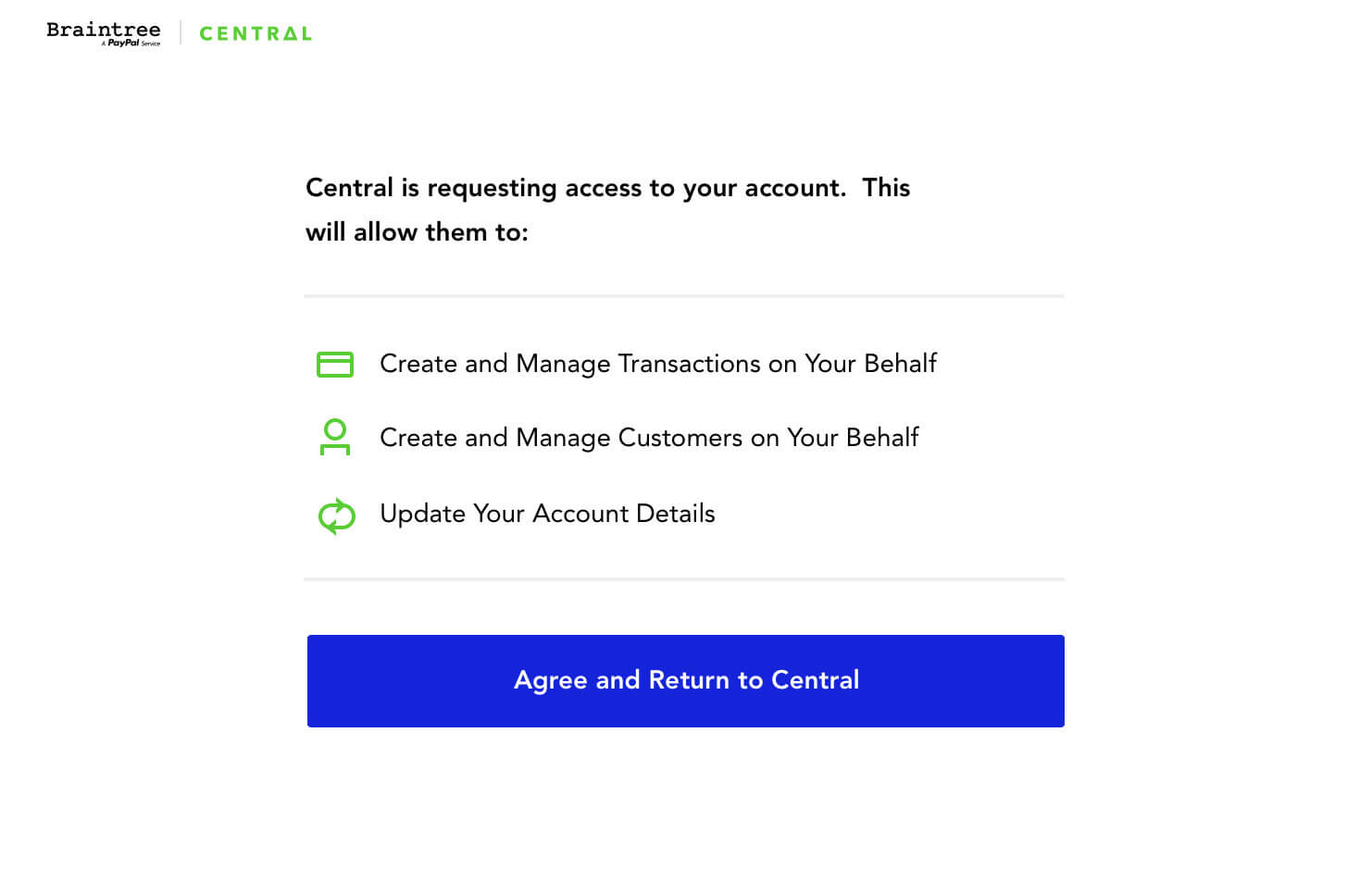 Act on your customers' behalf
Merchants authorize and grant permission so you can interact with their Braintree account data to provide value-add services, lightening their load in the process.
Let us know if you're interested!